Prayer: Closet Power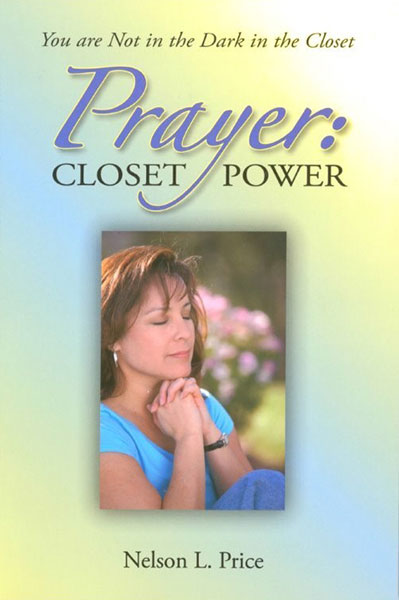 Available in Amazon Kindle
Jesus said, "You have not because you ask not." Avoid having Him say, "I thought you would never ask."
He prayed, and if He prayed, how much more do we need to pray. Many who know to pray don't really know how to pray. This work is intended to make persons aware of the expediency of prayer, how to avoid common mistakes in prayer, and the four basic different ways in which God answers every prayer. Every prayer for supplication consists of a request and a reason for the request. Readers may find that on those occasions when it appears God has said "no" to a request, He has really said "yes" to the reason. This concept opens the understanding of answered prayer to a new view.
Critics often say what is considered an answer to payer is merely a coincidence. I only know when I pray "coincidences" happen, and when I don't pray "coincidences" don't happen. Inspiring accounts of distinct answers to specific prayers are sure to build one's confidence in the effectiveness of prayer.
When you pray be preoccupied with Who is listening. Be more concerned with the One to whom you are praying than about the thing regarding which you are praying. There are many types, forms, and occasions for prayer and one not to be neglected is when you enter your closet to address the Father by the authority of the Son. The "closet" speaks of private time alone with the Lord. Establish a time and place for such appointments.
The apostles said, "Lord, teach us to pray," not how to, but to pray. This work is designed to have that result.
A review of Bible passages regarding prayer reveals it is as though God is pleading, "Won't you please talk to Me?" May your response increasingly be "Yes."