Welcome
Thanks for visiting. Please check the review of my e-book entitled "HEAVEN: EARTH'S ULTIMATE MYSTERY."
I would like to introduce you to my first ebook:
"HEAVEN: EARTH'S ULTIMATE MYSTERY."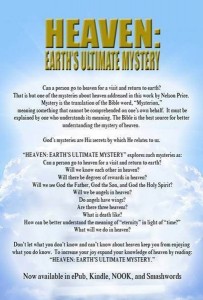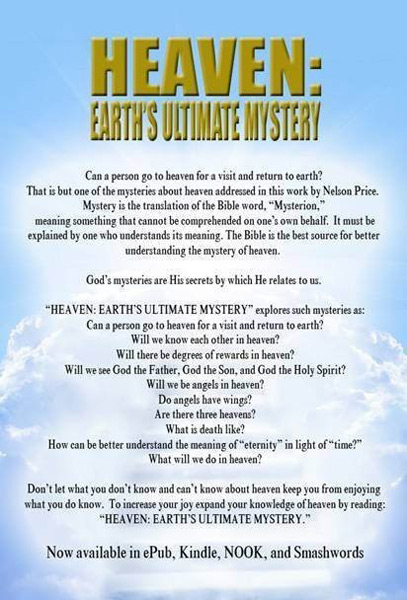 With the current interest shown in heaven this work seeks to answer some of the many questions about heaven. If you elect to read it I pray it will be informative and inspirational.
Please consider using your media sources, such a Facebook, Twitter, and the Internet to share this announcement with friends. Check out the book cover below.
It is available on Kindle.